Manager / Senior Manager Valuation to BDO Corporate Finance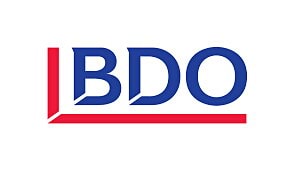 ONE ORGANISATION – GLOBALLY CONNECTED
BDO's global organisation extends across 167 countries and territories, with more than 91,000 people working out of 1,658 offices – and they're all working towards one goal: to provide the clients with exceptional service.
The firms across the organisation cooperate closely and comply with consistent operating principles and quality standards. That means local resources who understand your business, your local and international markets and the specifics of your industry: all backed by a truly global organisation.
The annual income of all BDO firms, including the members of their exclusive alliances, exceeded US$10 billion as of 30 September 2020.
Additionally, every year the Swedish Quality Index conducts an industry survey in customer satisfaction, which gives BDO a receipt for their excellent job. BDO has had the most satisfied customers in the auditing industry every consecutive year since 2013.
Our valuation services group faces an increasing demand and is looking to find an experienced valuation professional to the Stockholm office at Sveavägen 53.
The role You will take an active part building and developing the Valuation and Business Analytics team with a focus on delivering excellent customer service. Clients mainly comprise of listed companies, multinational and privately-owned companies as well as the public sector. The assignments demand a high quality on delivery, work ethic and ability to work with short deadlines and includes:
Fairness and second opinions
Valuation opinions for transaction, tax, financial reporting and other purposes.
Valuation of options/warrants and other financial instruments
Valuation of intangible assets (such as technology/patent/brand)
Damage calculation/disputes/litigation support
Your profile
A relevant academic degree in the field of e.g. Finance, Accounting or Economics with strong academic results
Valuations experience gained at an accounting firm, consulting firm, investment bank or independent valuation firm
Excellent analytical skills with a keen interest in finance and understanding of business dynamics
Creative and problem-solving mind
Significant experience in performing valuations
Excellent skills in Swedish and English are required, both spoken and written
You are reliable and a team player with social skills
Experience cultivating and managing client relationships (for senior positions)
Applications:
BDO cooperates in this recruitment with Uniqruit. To apply click on the button below to send in your application and CV. If you have any questions contact the responsible recruitment consultant Tobias Danielsson at 0721-864773.