Senior Credit Risk Analyst
Uniqruit is now seeking to recruit a Credit Risk Analyst to strengthen the analytics team at Brocc. Brocc is a Swedish consumer lender that was launched in 2016. Brocc is registered as a payment institution with a permit from the Swedish Financial Supervisory Authority (FI) to broker credits and execute payments. Since 2021, the Brocc group includes GCC Capital AB, an authorized credit market institute that offers unsecured consumer loans and saving accounts in Sweden and Finland. Total group loan balance is approx. SEK 1,5bn with current run rate of ca. SEK 100m in revenue. We are about 30 employees in total working in the central heart of Stockholm and in Helsinki.
Brocc strives to improve our customers lives by delivering financial services at a fair price and unrivaled user experience. This is achieved by creating one seamless digital experience for all uses of a consumer credits through one single application - transforming the commodity-like loans offered in today's market into value added financial services. We invest in our customers because we believe in a long-term relationship.
This position is located at Brocc headquarter in Stockholm City and reports to the Head of Analytics. The Analytics team consist today of three persons.
Your Opportunity:
You will participate in the development of the existing credit risk strategies across the customer lifecycle from acquisition to collections.
You are expected to perform strategic and ad hoc analysis to help realize the credit risk agenda. You will also participate in the development of a forecasting framework and work with maintaining and developing the IFRS9 methodology.
Participate in the development of the acquisitions strategies and the decision framework and the credit risk monitoring and forecasting framework.
Your Profile:
At Brocc, you will interact and team up with a number of ambitious and driven high performers who have a visionary mindset and are passionate to deliver on Brocc's vision. To fit in and fully enjoy your employment, you are inspired by working in an organized but fast pace through several workstreams with different team members depending on the project. To succeed in this role, you are well-organized and structured, make sound priorities, are self-driven and have great cooperation and communication skills. Foremost, you thrive in an evolving environment and highly motivated to grow as an individual within the team.
Your Background:
Master's degree in Economics, Statistics, Financial Mathematics or Master of Science in Engineering with solid experience within the financial industry working with Credit Risk.
A deep understanding of consumer loans and portfolio mechanics is required. Strong technical skills and advanced Excel and programming skills is required e.g., SAS, R, Python or similar.
A strong analytical mindset combined with excellent communications skills is required.
Full professional proficiency in English is required.
Your application
In this recruitment Brocc is working with the specialized recruitment firm Uniqruit and all application will be send to Tobias Danielsson responsible recruitment consultant at Uniqruit. To apply please click on the application button. www.uniqruit.com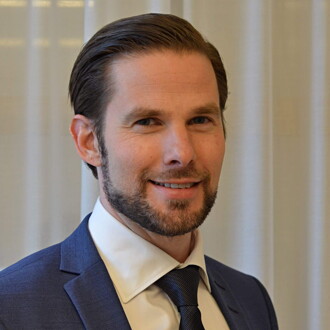 Senior Credit Risk Analyst
Loading application form